Car hire with Algarve Golf Holidays and Visacar

Visacar Rent-a-Car offer our clients excellent service with Airport Representation always ready to receive you on arrival at the airport.
Unlimited Mileage
Crash Damage Waiver (Third Party Insurance)
Public Liability
All Local Taxes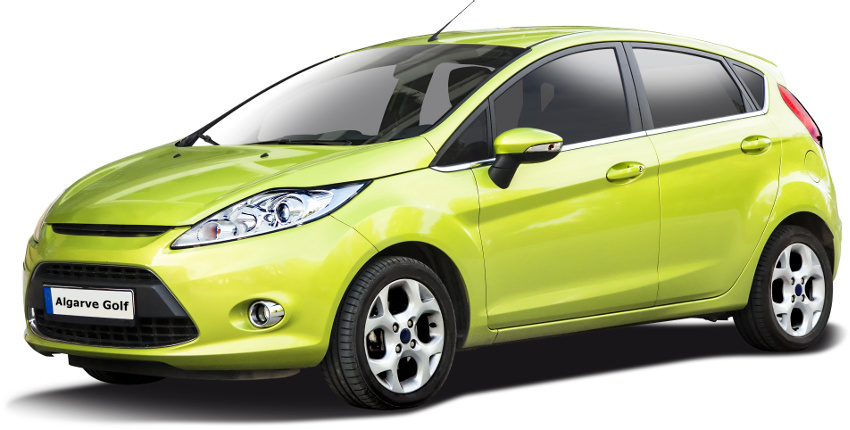 With over 26 years of experience, Visacar know all about vehicles and therefore they guarantee quality in car rental, either city cars, sport cars, luxury cars, SUVs, family cars, and also commercial vehicles and vans. With Visacar, you can also book a car rental with driver.
Visacar is a Portuguese company with a head office in Albufeira and offices in Vilamoura, Faro (airport), Portimão and Seia (Guarda) and it integrates the Masterent Group, accessing a fleet of thousands of vehicles available for quick deliveries through all the Algarve and also Lisbon and Oporto.
Group
Make & Model
Doors
Seats
A
Chevrolet Spark, Fiat Panda,Toyota Aygo
5
4
B
Nissan Micra, Mitsubishi Spacestar
5
5
C
Renault Clio, Peugeot 208, Ford Fiesta, VW Polo, Toyota Yaris
5
5
D
Ford Fiesta, Citroen C3, Seat Ibiza, Peugeot 206
with Air Conditioning
5
5
E
Renault Captur, Renault Clio Break
with Air Conditioning
5
5
F
Ford Focus Estate, Renault Megane Break
with Air Conditioning & Diesel
5
5
G
Peugeot Boxer, Ford Transit, Renault Traffic, Opel Vivaro
with Air Conditioning & Diesel
5
9
H
Opel Corsa, Mitsubishi Spacestar
Automatic with Air Conditioning
5
5
I
Ford Galaxy, Ford S Max, VW Sharan, Nissan Qashqai
with Air Conditioning & Diesel
5
7
| Group | Low Season | Medium Season | High Season | Peak Season |
| --- | --- | --- | --- | --- |
| A | €115.00 | €135.00 | €175.00 | €225.00 |
| B | €142.00 | €160.00 | €206.00 | €257.00 |
| C | €147.00 | €175.00 | €250.00 | €290.00 |
| D | €195.00 | €219.00 | €283.00 | €322.00 |
| E | €195.00 | €202.00 | €329.00 | €354.00 |
| F | €283.00 | €329.00 | €438.00 | €502.00 |
| G | €374.00 | €379.00 | €592.00 | €677.00 |
| H | €206.00 | €219.00 | €277.00 | €309.00 |
| I | €425.00 | €450.00 | €640.00 | €739.00 |
| | (November 1st to March 20th) | (21st March to 31st May & October) | (1st June to September 30th) | (1st July to August 31st) |
Baby Seat : €3.00 per day
Full Comprehensive Insurance :
Groups A, B & C : €7.50 per day
Groups D, E & H : €10.00 per day
Groups F, G &: €15.00 per day
Groups I: €20.00 per day


(to cover everything except damaged tyres) will be offered at the time of vehicle collection, although it is not compulsory
Additional Driver : €15.00
Minimum Driver age 23
Airport Tax €15.00
Spanish additional insurance : €30.00
GPS : €5.00 per day
Need help. Call us and we'll help you with your ideal golf holiday package
CALL UK – 0871 2180048